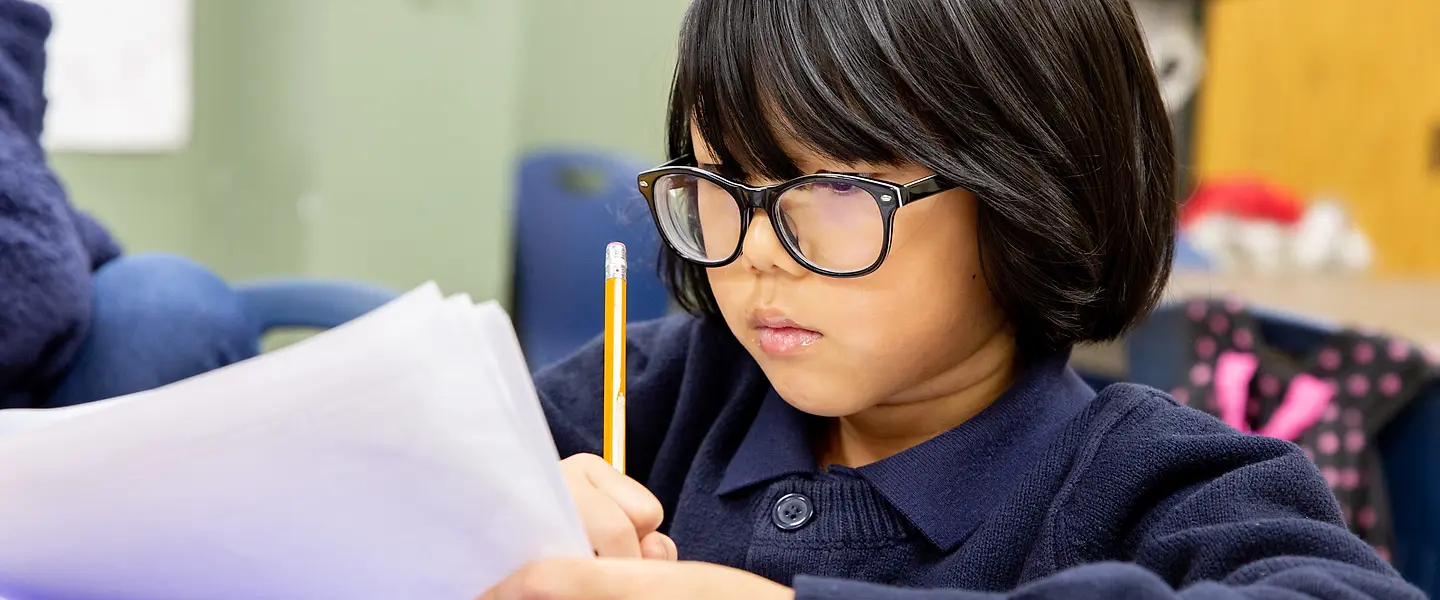 Pioneer Scholars
Serving students in grades 1-8
Pioneer Scholars ensures that our elementary and middle school students are building academic skills, achieving in school, and laying the foundation for future college success.
Pioneer Scholars is a free, academic enrichment program serving academically-focused elementary and middle school students in Durham County who aspire to attend college after high school. The goal of the program is to establish a strong foundation of academic and leadership skills so that students enter high school ready to excel in a rigorous college preparatory curriculum that will put them on the path to admission at select colleges and universities.
Program benefits include:
Small group instruction and skill building
Academic benchmarking to assess college readiness
Cultural, arts, and social enrichment activities
Character and leadership skill building
Career exploration for middle school students
Parent and family engagement and support
Summer enrichment programs
Our Pioneer Scholars have a passion for learning, demonstrate a positive attitude toward school, and are leaders within their school communities. Students must also demonstrate personal character, work-ethic, and integrity as evidenced by teacher recommendations, personal statements (for middle school applicants), and an interview process. 

To be eligible for Pioneer Scholars, students must reside in Durham County and meet financial eligibility requirements. The strongest candidates demonstrate academic commitment (mostly A/4 and B/3 grades) and have robust family support. Factors such as attendance, engagement in the classroom, behavior, and academic potential are also taken into consideration when making enrollment and retention decisions.
Pioneer Scholars is supported by an outstanding group of licensed, qualified educators we call Lead Tutors. Each Lead Tutor, supported by a small team of volunteers, has a high level of proficiency in teaching literacy, math, and STEM-related subjects. Lead Tutors facilitate well-designed instructional activities that engage students, accelerate learning, and address identified gaps in skills or proficiencies. This robust support model allows for both small group and one-on-one instruction based on student need. Throughout the academic year, families have the opportunity to consistently communicate with Lead Tutors concerning the progress and needs of their students.
Our lead tutors are award-winning, accomplished educators; we're honored to have several current and former 'Teachers of the Year' on staff. 
---
Impact
students currently enrolled
of Pioneer Scholars parents say the program has increased their confidence that their child will attend college
of students are meeting or exceeding academic benchmarks in math and reading
Meet The Pioneer Scholars Team
Nephitearya Bailey Singleton
Director of Elementary and Middle School Readiness
nbailey@emilyk.org
919-680-0308 x210
Nephitearya joined the Emily K Center team in 2019 as director of elementary and middle school readiness. She earned her B.A. from Meredith College and was a North Carolina Teaching Fellow.

Favorite book: The Little Prince
Best advice ever received about education: Don't measure your success by another person's yardstick.
Pamela Gonzalez
Elementary and Middle School Program Coordinator
pgonzalez@emilyk.org
919-680-0308 x 212
Pam joined the Emily K Center full time in September 2022. However, "Though I am new to the Pioneer Scholars program, I am not new to the Emily K Center. I am a proud alumni and graduate of the Scholars to College Class of 2016 cohort," she says. Pam earned her B.A. in Psychology from Meredith College.

Favorite book: A Chair for My Mother by Vera Williams
Favorite college course: Sociology of the Border
Pioneer Scholars Program Calendar
---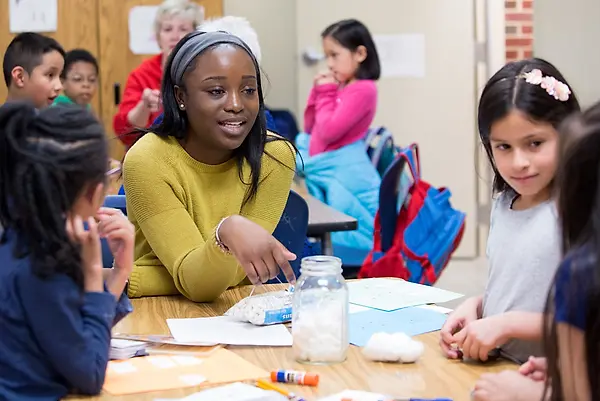 Volunteer With Pioneer Scholars
Working under the supervision of programming staff and Lead Tutors, volunteer tutors provide direct academic and enrichment support to the students in their assigned group. In order to serve as a volunteer tutor, you must be at least 18 years of age, successfully complete a background check, and have a high level of proficiency in literacy, math, and/or STEM-related skills.
If you are interested in volunteering in a non-academic capacity, please contact us at ps@emilyk.org.
Apply Now To Be A Volunteer Tutor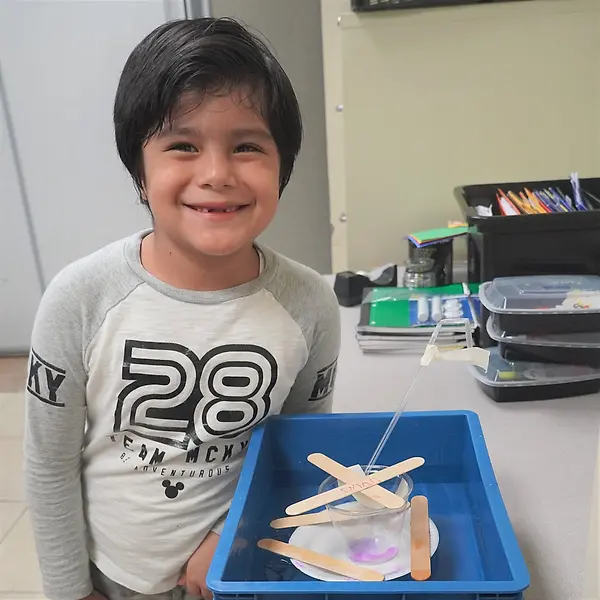 Student Spotlight
Meet Dylan, Grade 3
Dylan is a third grade student who has been enrolled in Pioneer Scholars since the second grade. When at the Center, Dylan is always quick to share a smile, and his Lead Tutors describe him as extremely creative, caring, and thoughtful. Dylan's favorite subject is math, and he also really enjoys a new spelling game called Sparkle. Outside of academics, Dylan has pet birds and has enjoyed the chance to show off his favorite feathered friends to his fellow scholars during virtual programming. We're so lucky to have Dylan in the Emily K Center family.